Akshay Kumar's Padman trailer is finally here and it is more than just exemplary. We feel so proud of Akshay Kumar for addressing issues that need to be talked and discussed. Since forever, we have aced in brushing aside problems that need immediate attention and menstruation is one such important matter. The actor takes up this responsibility to make sure that people don't hush it up. In fact, the best thing about the trailer is R Balki has made a considerable effort to not make people cringe because truth be told, Indians are not so brave to call spade a spade. The director made sure that the point is coming across without making anyone wince. But there are also a few dialogues which hit us home more than anything else. We have it right here for you.
#The real superhero
Amitabh Bachchan's voiceover at the start mentions superheroes and we feel we should start calling Arunachalam Muruganantham that! He is the man Akshay portrays in the film and is a true superhero!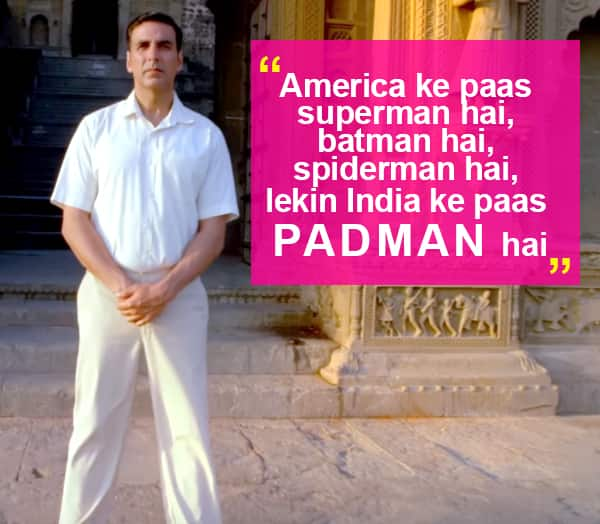 #Mad superhero
You need one idea that can change your life and make sure it is the craziest one because as Akshay says, only mad can become famous!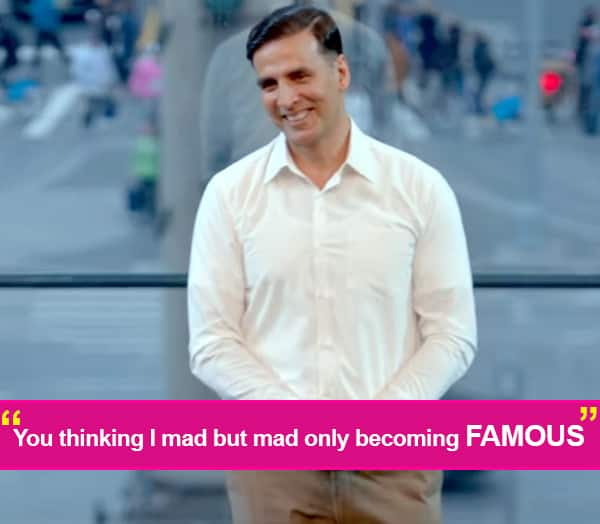 #Strong woman equal to strong country
Many historic figures have said this time and again that if a country wants to prosper, it has to make its women stronger. Akshay explains the same in this dialogue. Don't be a grammar Nazi here…rather understand the meaning!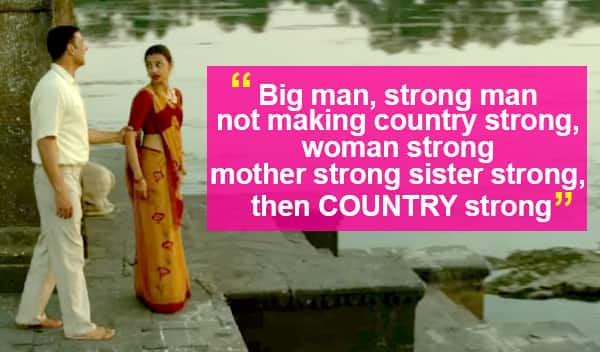 #Weaker sex
Women have since generations been called the weaker sex and we are equally responsible for that. A man is trying to give a healthy lifestyle here, but we women just don't get it! Radhika's this dialogue sums up the thoughts of majority of the women in India who still make a girl follow insane rules when on periods.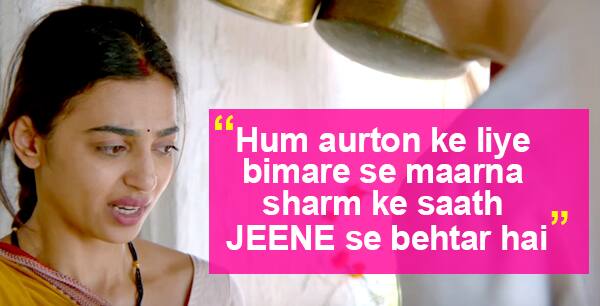 #No uterus, no opinion
Didn't we all want to tell off men who tried to give us gyaan on menstruation? How often have we been accused of going through PMS when all we felt was anger on something that someone said? For those men, this is our answer… bleed even for 10 minutes every month and we will see how you react!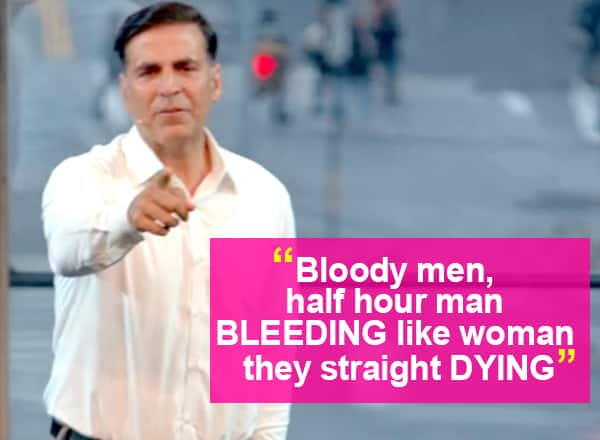 Oh, Akshay Kumar, you are really a brave actor. Nobody could have done a film like that. You are simply awesome. The film releases on January 26 and we are dying to watch it. Can you blame us? The trailer made us go wow!